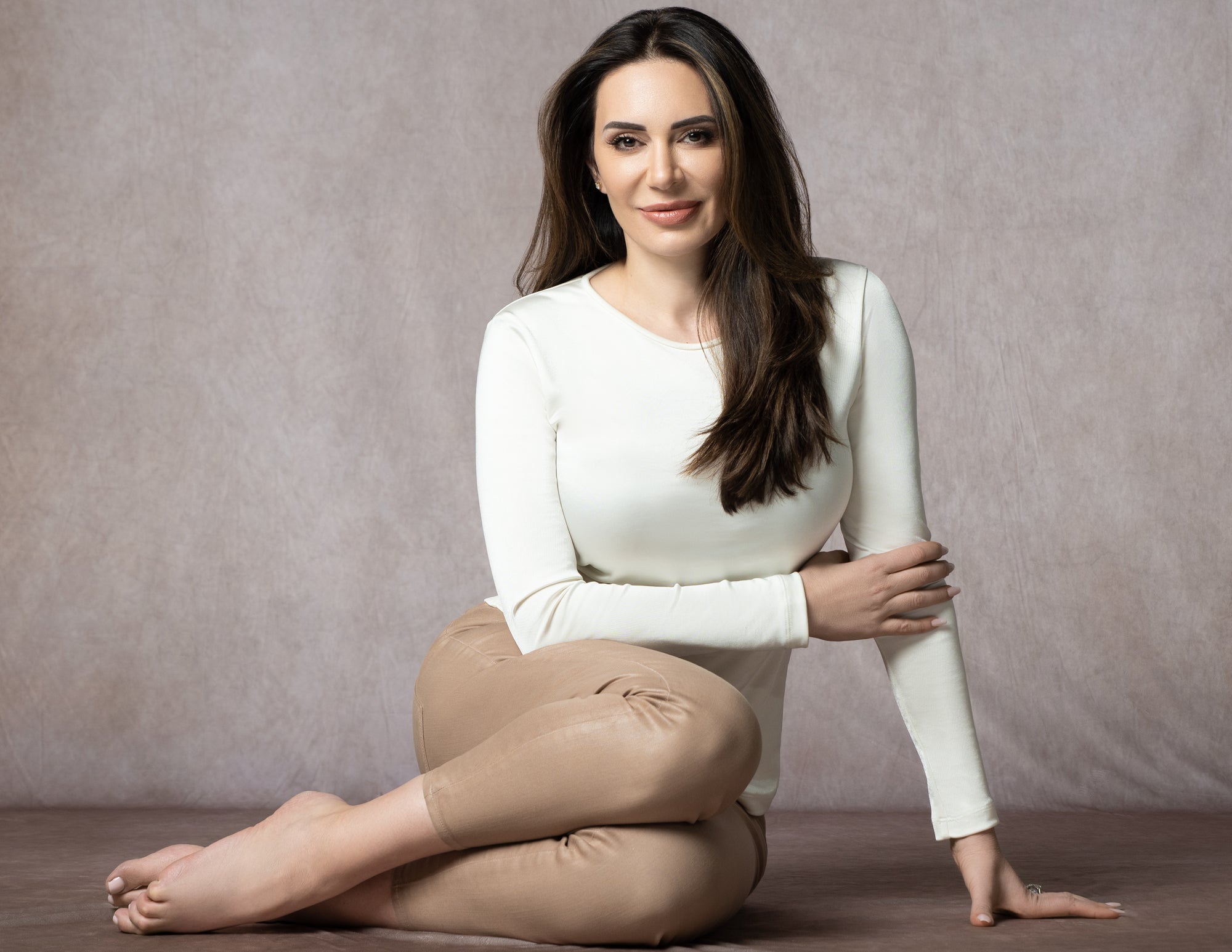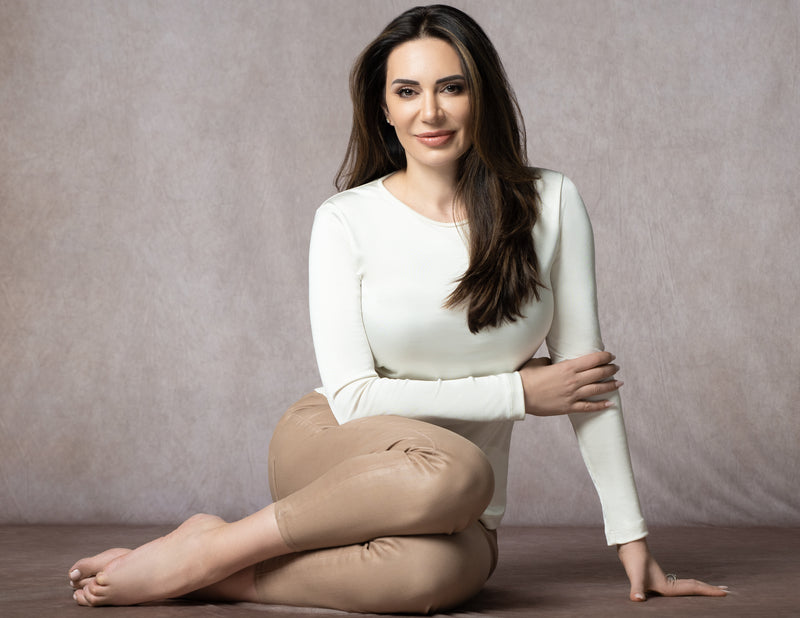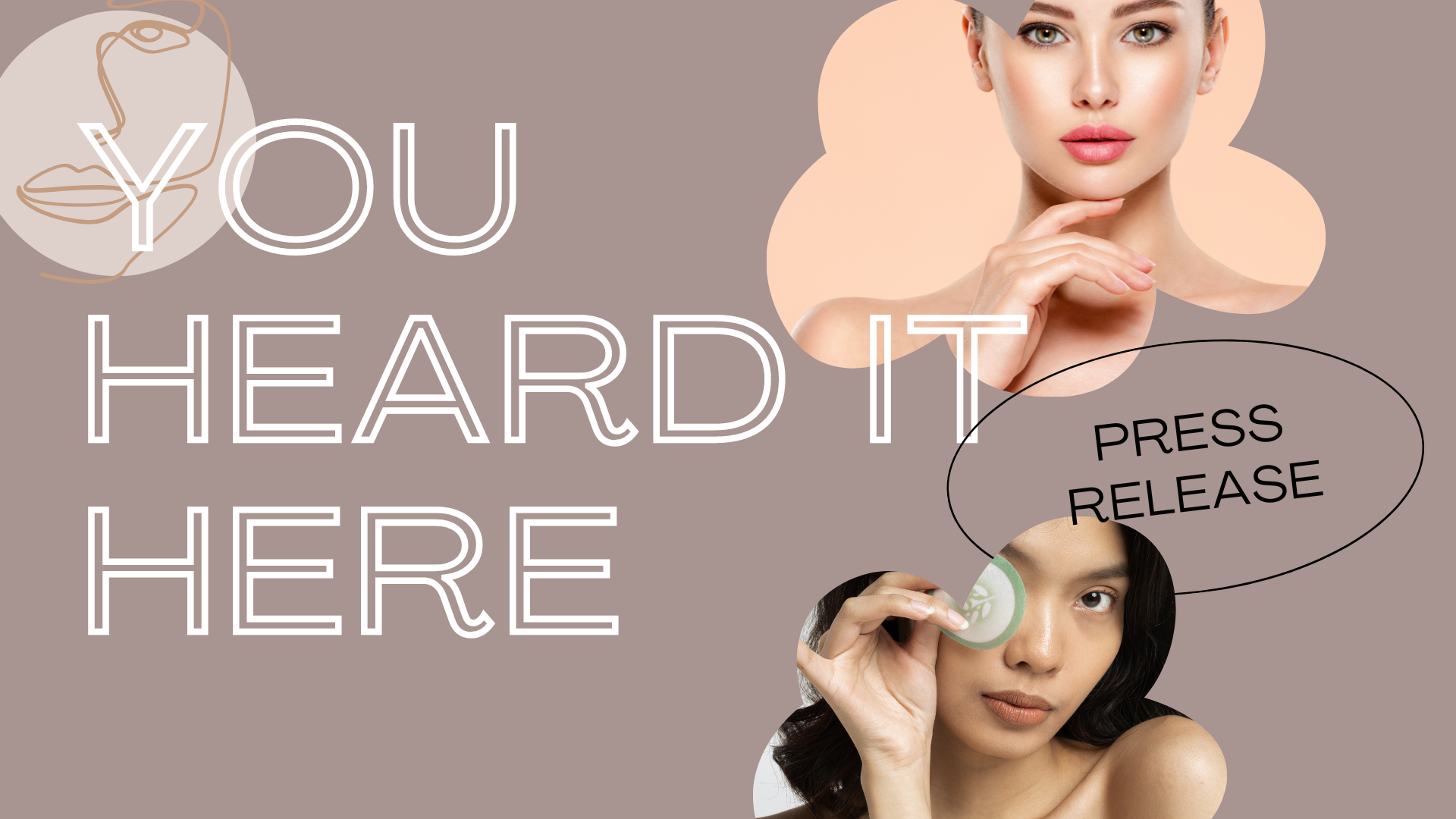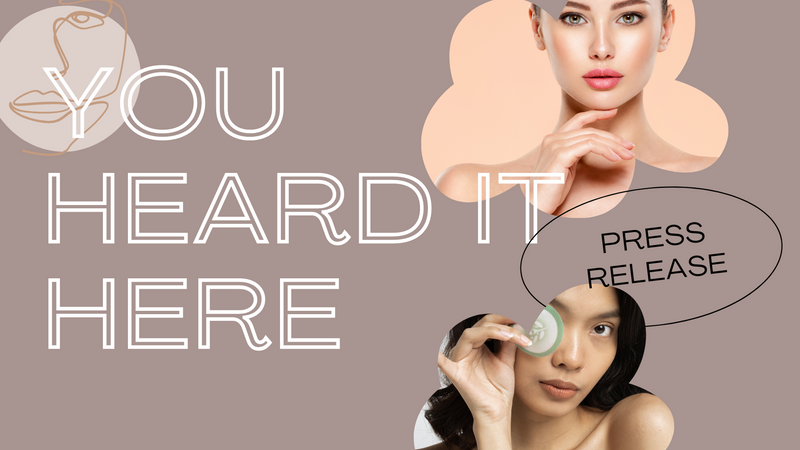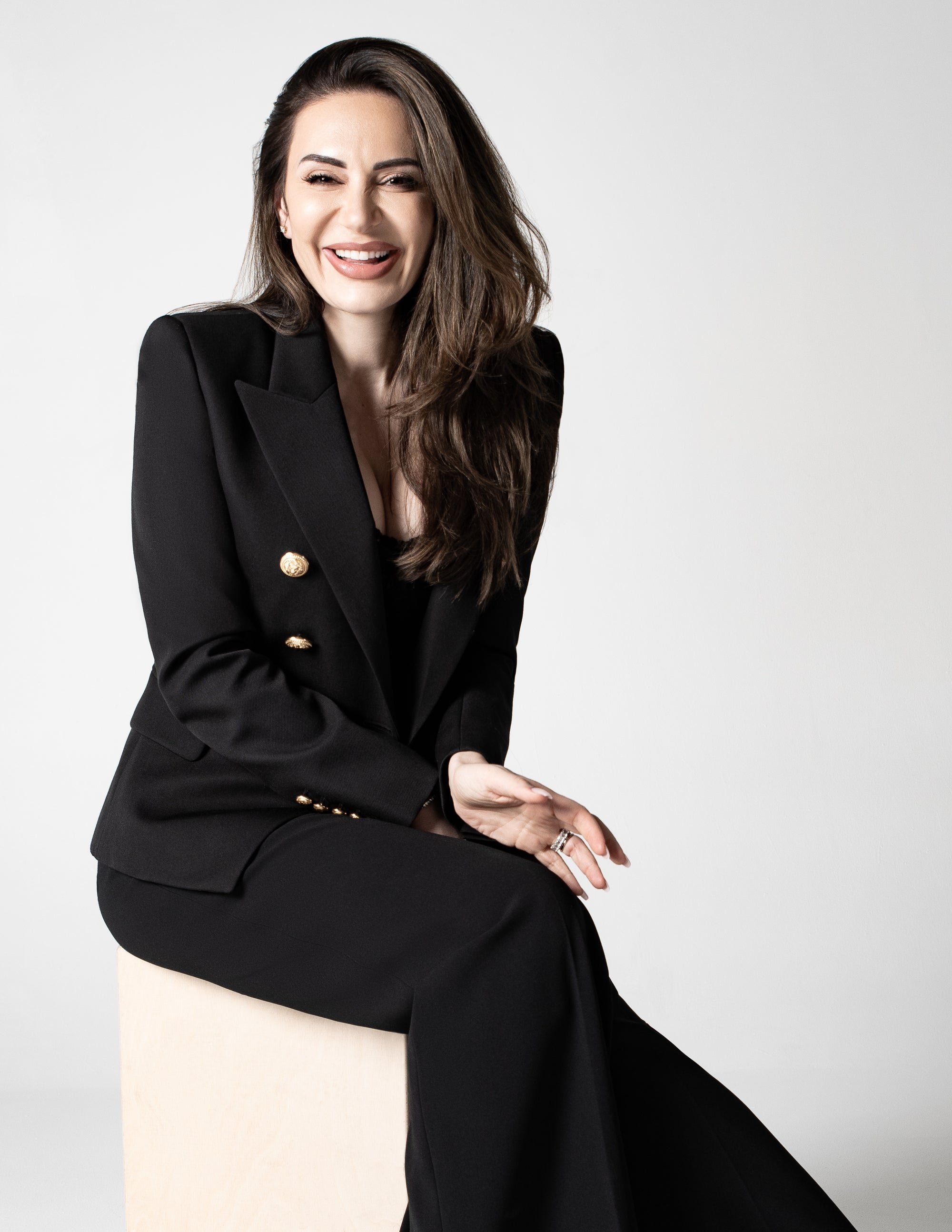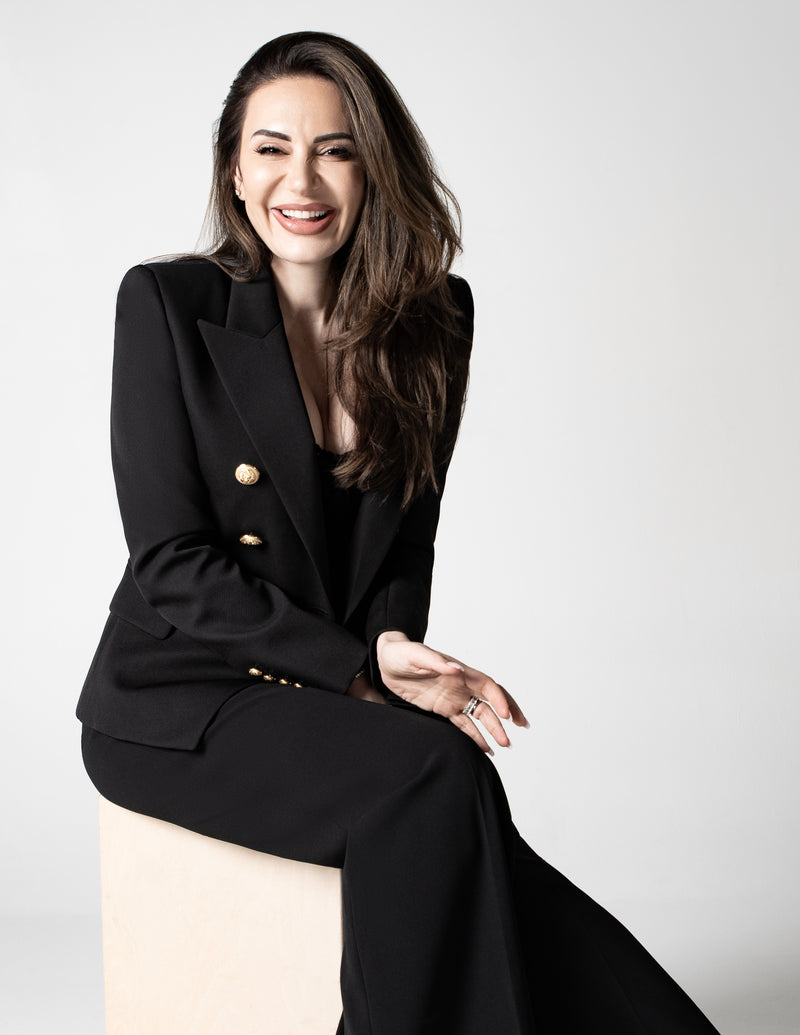 Press Kit
ABOUT BODELA
Bodela was founded by Bobbi Vargas, a public speaker, celebrity make-up artist, and celebrity permanent make-up artist. She created Bodela on the philosophy that a healthy body and a healthy mind is the essential foundation of life. She spent countless hours crafting products and services meant to provide her clients with both physical and mental wellness so that everyone can experience the joy of living in a healthy, beautiful body.
ABOUT BOBBI
Bobbi Vargas is an extraordinary woman whose work as a public speaker, celebrity make-up artist, high fashion sales trainer and executive, and permanent make-up artist has touched countless lives. As a Syrian refugee and Persian War victim, Bobbi's journey has been one of incredible resilience, inspiring individuals worldwide to overcome adversity.
Her exceptional skills and dedication have earned her partnerships with renowned personalities and brands such as Jay Leno, Christina Aguilera, Chanel, and Christian Dior. Bobbi's unwavering passion for beauty and self-confidence has empowered individuals globally to achieve their goals, and her message of hope and empowerment continues to resonate with many.
Through her work in the beauty industry, Bobbi has positively impacted lives and transformed perceptions of beauty. Her commitment to excellence and creativity has enabled her to achieve remarkable results, inspiring individuals to recognize the power of beauty and self-confidence.
Bobbi Vargas is a heartwarming example of how one person can make a significant difference in the world. Her story is a testament to the belief that no matter the circumstances, we can rise above and make a positive impact. She continues to inspire and motivate individuals globally, demonstrating the incredible power of beauty to transform lives.
SHORT INTERVIEW WITH BOBBI
Why was your career important?
My struggles taught me lessons and compelled me to move forward firmly with determination and optimism.
As a child, I witnessed my mother endure the devastating effects of domestic violence. Despite these challenging circumstances, I drew strength from my experiences and began working at the age of 10 to help alleviate the financial burden on my family. Through this adversity, I developed a tenacity that has enabled me to build a successful career.
The rewards and relationships I have gained along the way have made me a leader in my industry. With each accomplishment, big or small, I have gained valuable insight that has helped me grow both personally and professionally.
Above all, I have learned that life does not simply "happen to me," but rather it happens "for me." Despite the hardships I have faced, I have gained the wisdom and resilience to move forward with determination and optimism. Through my struggles, I have learned to embrace life's challenges as opportunities for growth and transformation.
What is Bodela?
Bodela is the ultimate destination for those who believe in the power of beauty and health. We offer a carefully curated collection of products and services designed to help you achieve holistic balance in your life.

Our product line features a stunning selection of natural crystals, each chosen for their unique ability to balance energy and promote wellness. Additionally, we offer the highest quality essential oils, perfect for aromatherapy as a form of holistic medicine.

Our services are equally transformative. Our permanent makeup services provide a life-changing experience for breast cancer survivors, creating natural-looking areolas that instill confidence and empower women. We also offer tattooed makeup, allowing busy women and mothers to reclaim valuable time and prioritize what truly matters - quality moments with loved ones.

At Bodela, we understand that your time is precious. That's why we're dedicated to providing innovative and convenient solutions that prioritize both beauty and health. Join our community and unlock the incredible benefits of balancing mind, body, and spirit with our cutting-edge products and services.
How did Bodela begin?
The journey of Bodela began when I received a life-changing call from my doctor. I had been diagnosed with a deadly form of skin cancer, which made me realize that financial success means very little if we don't prioritize our physical, mental, and emotional health.

This realization became the foundation of Bodela - a community dedicated to helping entrepreneurs achieve holistic success in all aspects of their lives. Through our range of products and services, including natural supplements, customized coaching programs, and retreats, we empower entrepreneurs to reach their full potential while prioritizing their overall well-being.

Our retreats offer a unique opportunity for entrepreneurs to disconnect, recharge, and focus on their health and success. By connecting with like-minded individuals and experiencing the benefits of holistic balance, entrepreneurs can unlock their full potential and achieve their goals with renewed energy and clarity.

Join the Bodela community today and discover the incredible benefits of achieving physical, emotional, and financial success. Let us help you become the best version of yourself!
What are some charities we care about?
At Bodela, our passion for creating a brighter future for our communities drives us forward. It all began with my personal and professional journey in the art of permanent makeup. But we didn't stop there. We believe in giving back, which is why we have committed to charitable efforts that have made a significant difference in many lives. From paying rent for struggling individuals to aiding hurricane survivors in Texas, our goal is to create safe spaces and help those who have suffered from trauma. 

Our current mission is to assist survivors of sex trafficking by providing them with a safe shelter, beds, and financial support. Our dear friend and successful business owner, Adrienne Williams of 'Let's Talk Therapy' in Las Vegas, will lend a helping hand to the children affected by sex trafficking by assisting them in regaining lost communication skills. And I will contribute by providing classes in permanent makeup artistry to these women, a skill that has benefited me both professionally and personally. Together, we work towards a vision of a brighter future for the communities we hold dear.
FEATURED PRODUCTS
FAST FACTS
Bodela is a beauty & health lifestyle brand

Bodela was founded by Bobbi Vargas

Bobbi Vargas is a celebrity makeup artist and permanent makeup artist

Bodela was founded in Beverly Hills, CA

Bodela operates out of Las Vegas, Nevada

Bodela was founded in 2020

Bodela leans into holistic solutions in wellness

Bodela products are vegan and cruelty free

All products are made in USA

Bodela offers both wellness products and beauty services
Thank you for choosing Bodela for self-care.